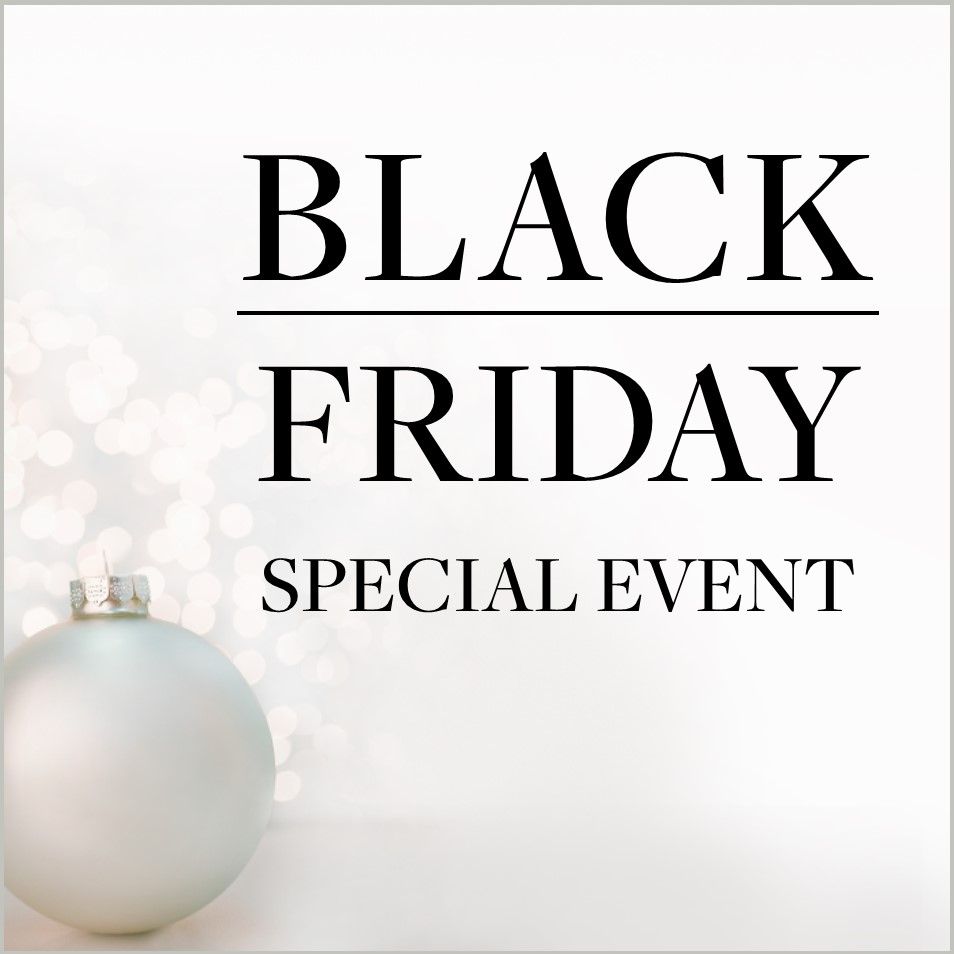 Join us for our 2nd Annual Black Friday Spa Event
Friday, November 25th | 9am - 6pm
Receive a FREE $25 Gift Card for every $100 Gift Certificate Purchase
Or, Receive two - $25 gift cards with every $150 Gift Certificate purchase
$25 gift card are great gifts for friends, family members, makes a great teacher gift or you may want to keep them all for yourself. Each guest may only use one-25 minute gift card per visit. Gift card may not be combined with any other offer, discount, promotion or package. Only sold in increments of $100 or $150. Restrictions apply. See spa and back of gift card for more details.
Up to 20% off All Retail
With the purchase of ANY Gift Certificate or Service rendered that day valued at $200 or more, you'll receive 20% off of ALL Retail. (Valid, Black Friday Only!)
Purchase $100-149, receive 10% OFF!
Purchase $150 - $199, receive 15% OFF!
Purchase $200 or more, receive 20% OFF!Discounts on Services received that day.
Receive a Complimentary Chair or Hand/Arm Massage
Relax with a complimentary glass of champagne or Mimosa while we wrap your gifts
Face the Elements Facial
Our environment is full of stressors that affect our skin and it requires special attention, especially in the Summer months. This powerful, active blend facial promotes cell regeneration to repair the skin faster. Help skin prepare to face the elements with this ultimate healing and protection facial for all skin types.
50 minutes - $130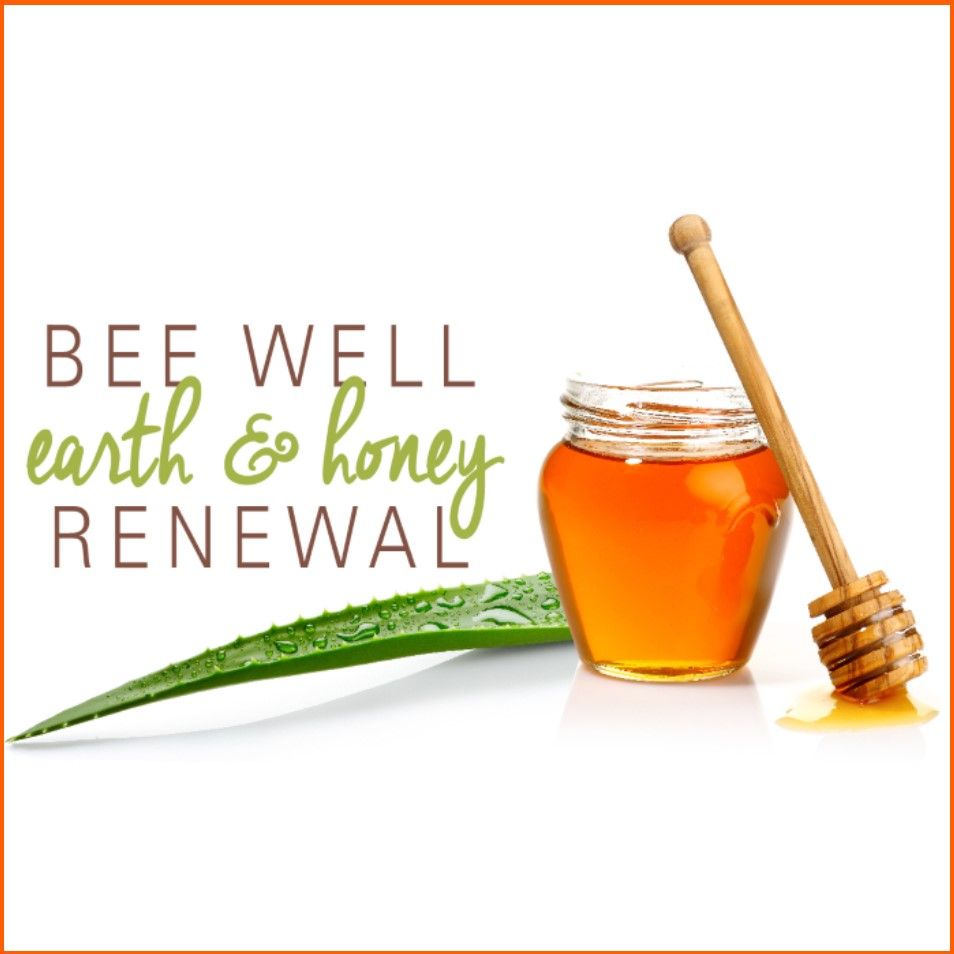 Bee Well Earth & Honey Ritual
We've combined the best of the earth into a total enveloping experience that begins with a whipped honey scrub. Next, an age-old peat mud mask envelops skin with active plant minerals to cool and relieve. Then, you are drizzled in a warm honey, aloe, and papaya serum that seals in hydration. After an Agave nectar massage, the skin is radiantly retaining a youthful, renewed appearance.
Sig. Mani. $50 | Sig. Pedi. $60
Peat Purity Holistic Ritual
Tranquility lives within the layers of this purification treatment. We begin with a gentle body exfoliation from tip to toe cleansing, softening and stimulating the skin. Next, you are wrapped in a nutrient-rich organic peat mud, the skin is calmed and irritation vanishes. This ritual is complete with a therapeutic Agave Oil & stone massage that melts away all aches and tension. *Free Gift with the purchase of any 80-minute body treatment (*while supplies last)
80 min. - $175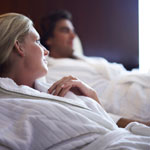 Age Corrective Ultra Facial
This new premium facial is formulated to instantly lift, firm, and tighten. It Featuring firming and lifting hibiscus, botanical peptides and a unique ice wine active, this treatment delivers results in minutes and shows long-lasting improvements over time. With instant results, just one treatment will leave you feeling - and looking - red carpet ready!
50 min. - $150 | 80 min. - $185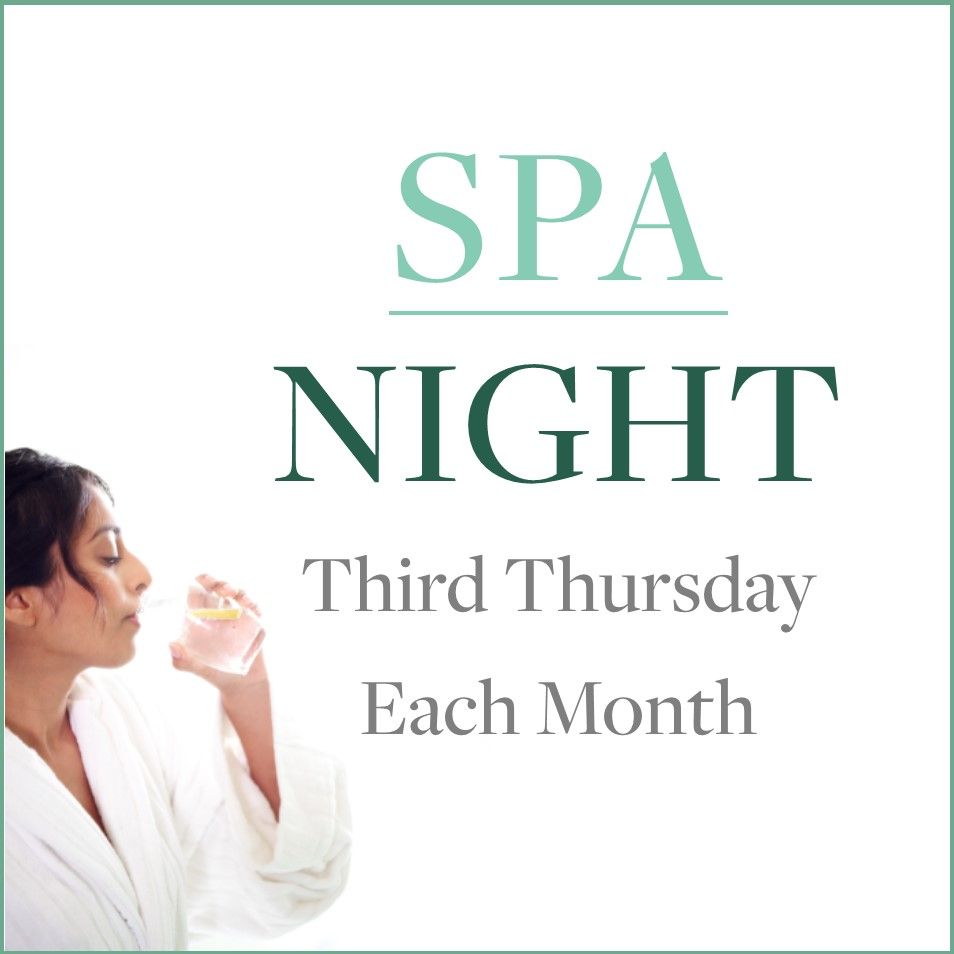 Join us for Spa Nights
Every 3rd Thursday of the Month
Open Late
$79 Spa treatments / 30% off Manicures and Pedicures
Complimentary use of amenities (including Sauna, Steamroom and Whirlpool)
A complimentary glass of Champagne or mimosa
Discounted treatments
These appointment times are extremely limited, we strongly recommend that you schedule in advance to be assured your desired time. Call us at 843.681.1019 or email us to reserve.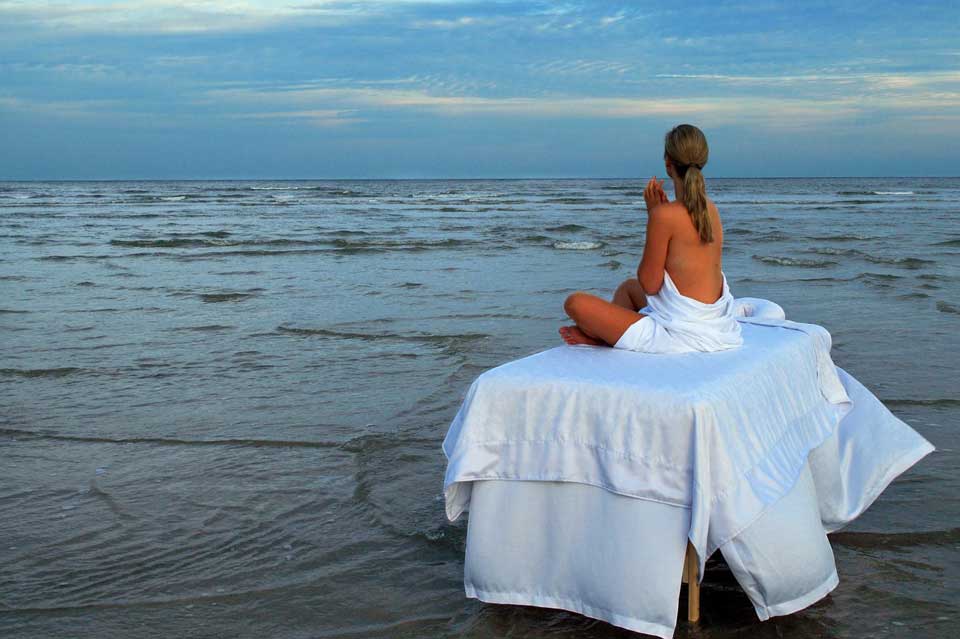 LIKE US!....and receive 20% off
Like us on Facebook and we'll give you 15% off your service(s).
Like us and Share our page on your timeline and receive 20% off all of your services and 20% off on all retail.
Cannot be combined with any other offer, promotion, discount or package. In guests in a group must like and share to receive discount on all party services & retail. Subject to availability.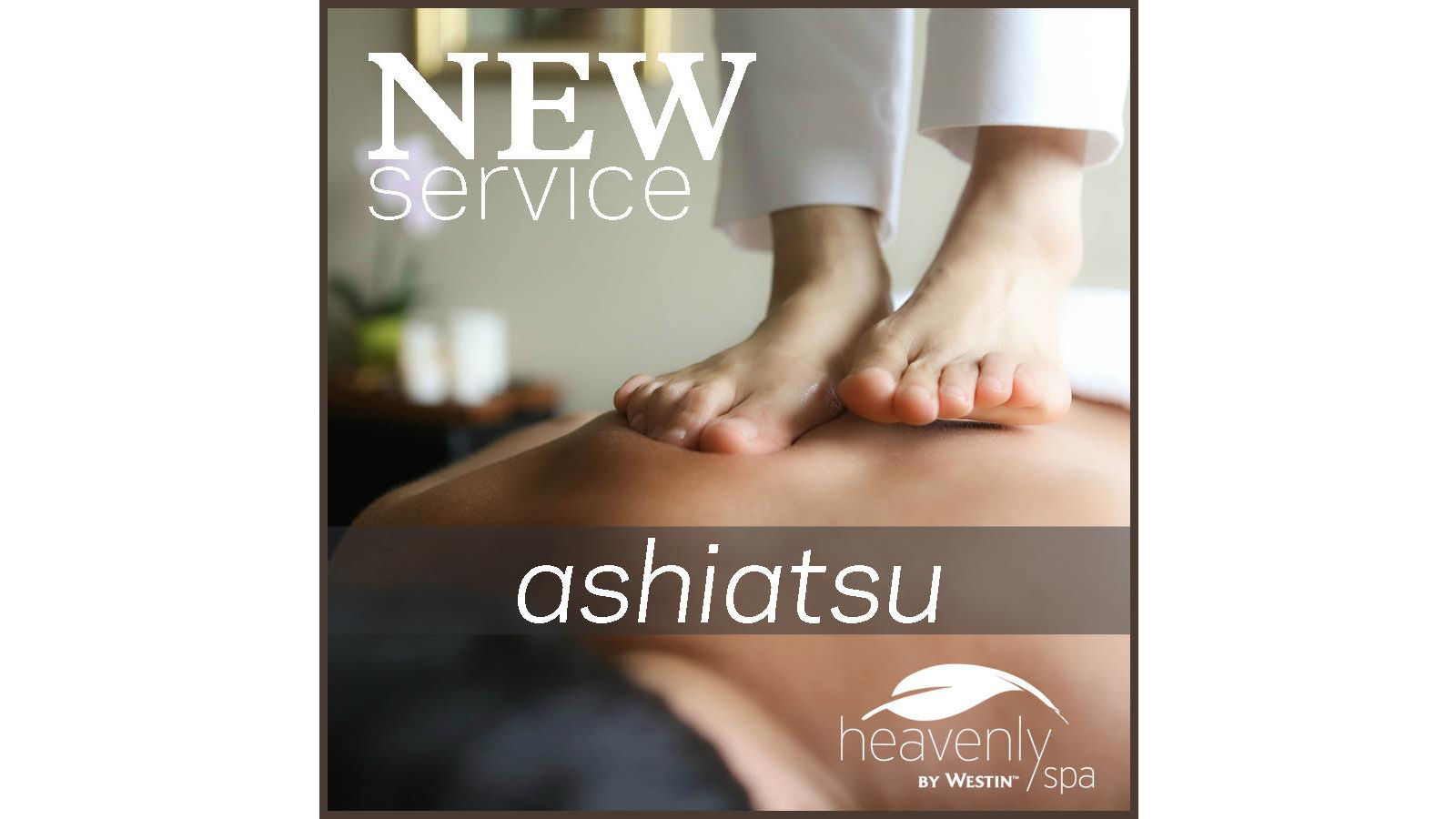 Ashiatsu Oriental Bar Therapy®
Ashiatsu is a barefoot massage modality that uses deep compression and long soothing strokes. The therapist holds onto bars and provides all massage strokes with the feet. The massage therapist's body weight is used to apply pressure and relax the muscles! This technique is an extremely relaxing treatment!
80 minutes - $180 | 50 minutes - $125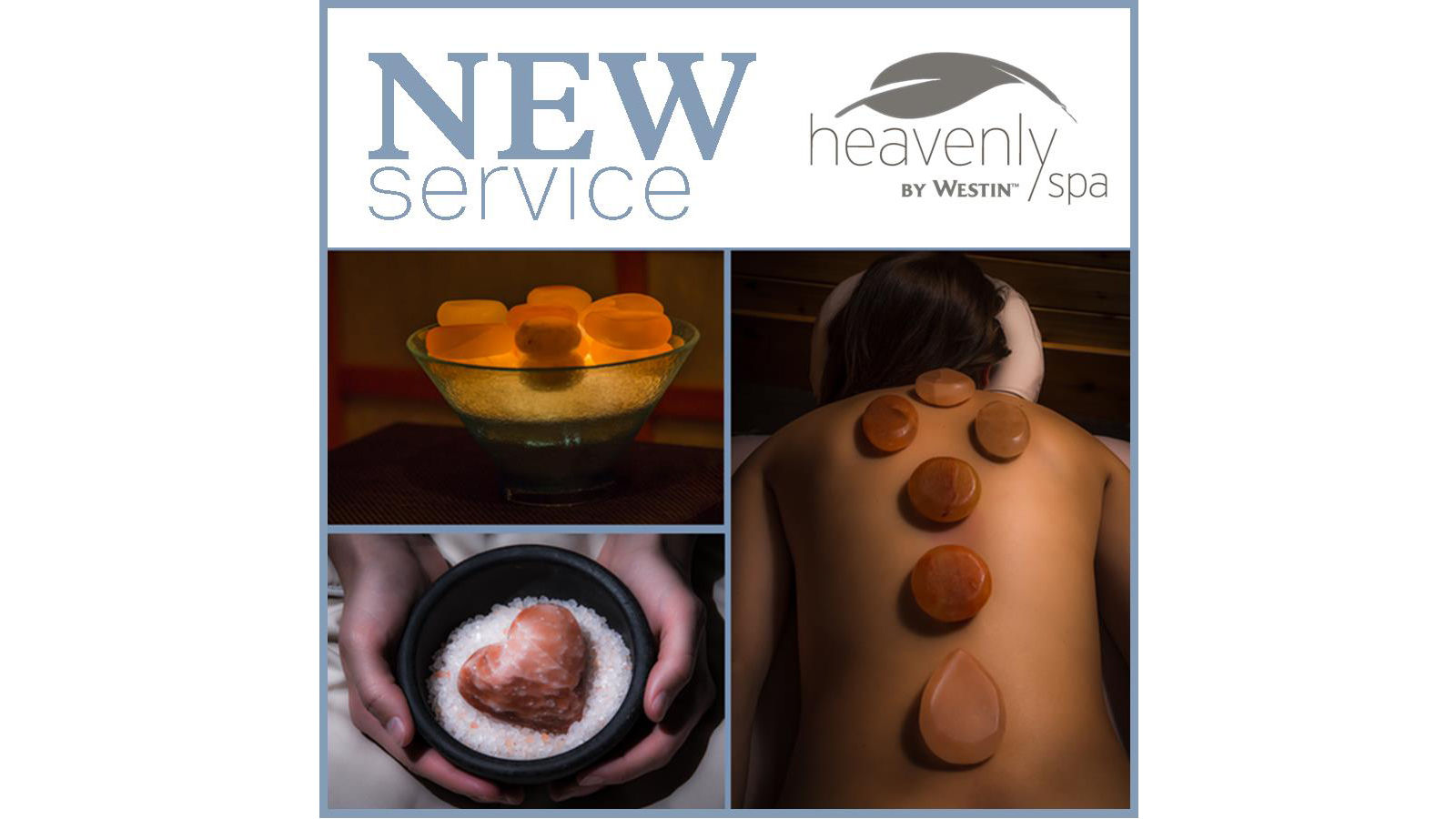 Himalayan Salt Stone Massage
Himalayan Salt Stones are warmed and massaged over the body to ground and balance the body's electromagnetic field, central nervous system and meridians. From the ancient primal sea beneath the Himalayan Mountains, these hand-carved salt stones harmonize and revitalize to gently soothe away an accumulation of stress and tension to bring the mind, body and spirit, into balance.
80 minutes - $190 | 50 minutes - $135